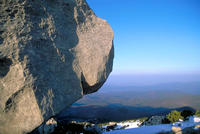 Resume
of
Jarkko Laine
Basic information
Name: Jarkko Markus Laine
Place of birth: Parainen, Finland
Date of birth: October 13th, 1979
Profession: Student, freelance software and web developer, athlete
Military rank: Second Lieutenant of the reserve (Finnish Army Sports School, Lahti, 1998-1999)
Education
Tampere University of Technology 1999-
M.Sc.Eng Degree Program in Industrial Management and Engineering, majors in business economics and software engineering, minor in telecommunications.
Swiss Federal Institute of Technology Zurich, 2002-2003
Studied one year in Zürich as an Erasmus exchange student. Took a lot of information systems and database classes. Got IBM DB2 Certified Solutions Expert diploma.
Aurajoki Sports High School
Matriculation Examination, 1998
Employment Experience
Co-founder. Bear Metal is the majority of the original Wildfire App team let loose in the wild.
Helped to build Wildfire App from scratch to a platform serving a large part of Fortune 500 companies in their social media marketing needs.
Lead of development in the startup that makes it possible for people to discuss and rate the social performance of world's companies. Built on Ruby on Rails.
Founder and manager of the company, which offers consulting services in producing database-backed, collaborative websites. Lately I've been giving a lot of Ruby and Rails classes for various clients.
Clients:
Summer internship as a database specialist. My main tasks were optimizing the internal data warehouse system built on Oracle, documenting the system and building reports and applications on top of it.
Summer and part-time job as a PC support person and administrator.
Maintained the brochure storehouse as a summer job.
Abilities
Languages
Finnish: native
Swedish: fluent
English: fluent
German: satisfactory, constantly developing
Web development
User interface, usability and site structure design. Over five years' experience in building database-backed, collaborative websites using OpenACS, PHP, Python and Ruby on Rails. I'm a standards advocate and do my utmost to always comply with the latest XHTML, CSS and accessibility standards.
I co-authored Beginning Ruby on Rails E-Commerce with Christian Hellsten in 2006 for Apress.
Software engineering
Pragmatic and clear thinking from requirements to design to implementation.
I have over five years' experience in design, implementation, optimization and coding (SQL, PL/SQL, PL/pgSQL) of relational databases used in large-scale web sites like Greenpeace Planet.
IBM DB2 Certified Specialist and Solutions Expert (February 2003).
Enterprise Resource Planning
I have some experience in SAP ABAP programming.
Desktop publishing and graphic design
Design and implementation of usable and fancy publications.
Photo editing and retouching.
Technologies
TCL, Ruby, Python, XML, SQL, PL/SQL, PL/pgSQL, C++, ABAP, Java, Perl, PHP, ASP.
Software
OpenACS, Rails, PostgreSQL, AOLServer, DB2, Oracle, SAP R/3, Photoshop, InDesign, Dreamweaver, Rational Rose
Hobbies
Sports
Orienteering, football, skiing (cross country + alpine), tennis, volleyball, biking, floorball, golf, etc., etc.
"Cultural"
Photography, reading